Homeguard Barrier Systems
Meridian Pest Management offers a range of professional pest control products for commercial and residential customers.
When making your decision about subterranean termite protection to your property or next project, put Homeguard Precision Termite Management System to work. Homeguard Blue was the first physical termite barrier to be registered with the APVMA and has been used in the industry for years, both Codemark and HIA Greensmart Member accredited.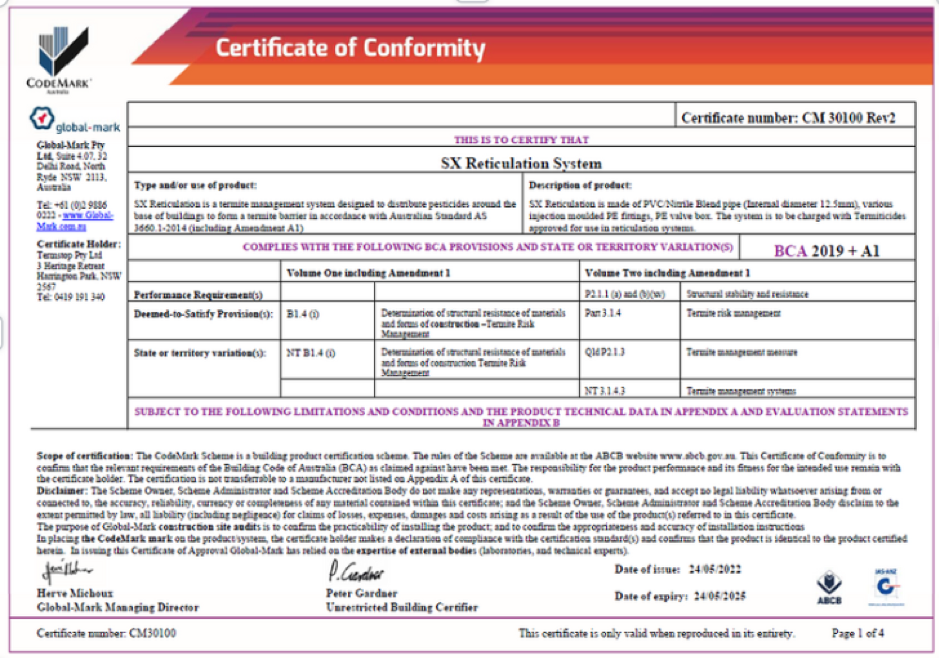 Why choose Homeguard ?
Homeguard offers a complete range of versatile components that provide coverage for a wide range of scenarios
Homeguard is the only single layer extruded polymer sheet product that is homogeneously impregnated with a termiticide
Homeguard is non-irritating so installers will not need to wear protective clothing
Homeguard will not delaminate, rust or corrode.
Backed by the FMC Million Dollar, 50 Year Manufacturers warranty. Homeguard is the first company to offer consumers this level of transparent ongoing insurance