Pre-construction termite solutions
We are fully qualified in a range of different
Pre Construction Termite Protection and Management
Pre – Construction Termite Control is the most effective way  to ensure a new property, renovation or extension is protected from the destructive termite species. Termites get their nutrition from Cellulose, an organic compound that is found in plants, cotton material, paper products and wood.
Termites attraction to properties is fed by the fact that no other predators are also feeding off the property, making your home the perfect meal. Termites cause over 1.5 Billion dollars' worth of damages every year in Australia alone, they are often known as the 'Silent Pest'. Pre- Construction Termite Control in Australia has developed immensely since its introduction in the early 1960's, different systems and processes have been created to effectively prevent Termite Destruction. Physical systems are installed and monitored by yearly Termite Inspections.
Here at Meridian Pest Management, we offer a wide range of Pre- Construction Termite Prevention, we are fully equipped and knowledgeable in a large range of brands and services. We can recommend the most suitable system for your Pre- Construction services based on your properties individual requirements. There is a range of different processes in which Termite Prevention can be installed but for most properties a two-step system is required.
Part A – A treated and hardened PVC Collar/ Shield which goes around slab penetrations.
Part B – Blanket System- a single layer polymer sheet, which is impregnated with a chemical to repel termites, installed around the exterior slab edge. The system is required to have an Annual Termite Inspection.
Reticulation System – A Termstop Reticulation system is a termite system designed to distribute pesticides around the base of buildings forming a termite barrier through a PVC Tube. It is required to have the Reticulation system injected every two years and an annual Termite Inspection.
All systems have been approved by BCA And Code Mark
Contact us today for your Pre- Construction Termite Prevention, no matter the shape or size of the project, our highly trained team is ready to assist!
Ready to book an installation?
Call 1800 445 785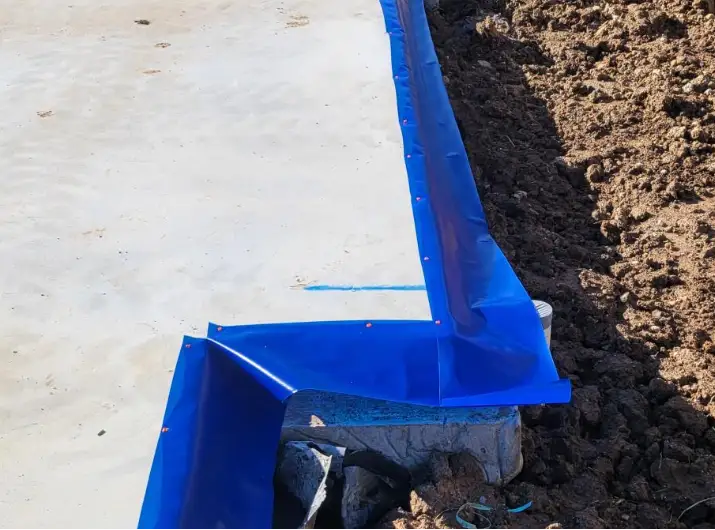 Pre-Construction Termite Solutions
We ensure and provide the following services for pre-construction: